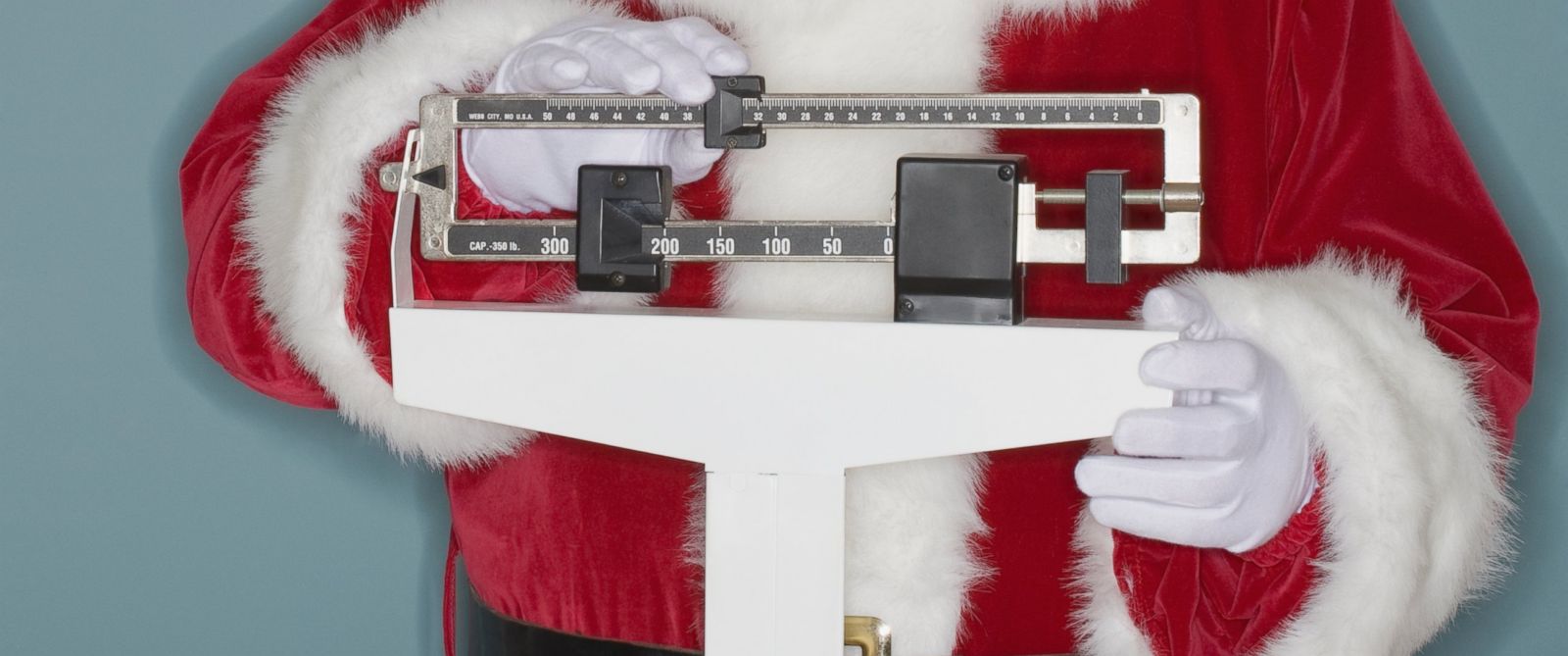 If you are anything like me, you absolutely love the holidays, and all of the food that comes with them. It starts with Halloween- every candy imaginable, in *huge* bags, at a really good price. At our house, we have 5 children, 3 of which went trick or treating this year- that means 3 glorious bags of candy to go through after they go to bed. Next, Thanksgiving. This holiday is a smorgasbord of delicious. No matter what you eat, it's always good, and there is always plenty to choose from. Gravy, pie, potatoes, ham… most of us are guilty of giving thanks by gorging ourselves to the brim. Bring on Christmas! Holiday treats, homemade fudge, parties everywhere- work, family, friends, people you don't really know, but like to party, so why not?? Then, there's the actual holiday dinner. If you were lucky enough to have a grandma like I did, Christmas was a veritable feast. It's no wonder statistics show most Americans gain weight during the holidays… how can you not?
If the extra weight is something you are concerned about, don't let those holiday dinners intimidate you. Thanks to the revolution of health conscious people (and Pinterest!), there is a whole world of healthy and delicious holiday alternatives, and we are here to help!
Make your gravy with broth, instead of fat drippings. Here is the link to one of my favorites (you're welcome) http://www.kitchentreaty.com/vegetarian-onion-gravy/
Use cauliflour, instead of potatoes for mashed potatoes. I honestly love this more than potatoes. It is so flavorful, and has a fantastic texture.
Use Stevia (http://www.stevia.com/), instead of sugar. It has a wonderful taste, and less calories!
Use a smaller plate. You can't fit as much on that smaller plate, but it looks like you have a pile!
Up your workout routine- Or start one
We all know extra weight on our bodies is unhealthy. It puts added pressure on our organs, leads to obesity, diabetes and heart disease. It also puts more pressure on our spine, tendons and ligaments. Part of holistic healing is total body health, which means maintaining normal body weight. Along with good eating habits and exercise, Family Sport and Chiropractic offers weight management solutions, right here in our office. For example, our Zerona laser treatment. Zerona is the first non-invasive body contouring procedure to remove excess fat with no negative side effects, normally associated with surgical methods. These low level lasers disrupt fat cells, and send them to interstitial spaces in the body, where they are flushed out of the system entirely. The procedure lasts 45 minutes per treatment.
Average results after 6 treatments, over a 2 week period resulted in 3.64 inches circumference reduction! It can't hurt to try